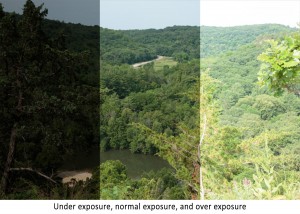 I have been asked a few times about exposure – how do you set it, what do the settings mean, why take the effort to select any particular settings rather than just letting the camera do its thing by itself. At its core, it's pretty easy to grasp. We can pretty easily tell when a photo is too dark or too light. The controls which determine exposure help us achieve the level of brightness we want in a photo, but they also play an important role in creating a mood and conveying to the viewer the image we have in our mind.
I started to write a blog post about exposure, but I didn't finish it. Sometime later, I again attempted to write such a post. And again, I left it unfinished. I like my posts to present something you can quickly peruse and spend just a few minutes reading and (hopefully) enjoying. And I like to sprinkle in some tidbits about the craft as I see it.
However, it turns out that just doesn't work in this case. Exposure is a central component to the art of photography. It's something every photographer should understand, at least to some level. And I just decided I couldn't do it justice here in the blog. So I scrapped that idea and decided to write something more comprehensive.
I took some time, took a handful of photos specifically to help explain the concepts visually, and wrote what I referred to myself as an eBook. But, it's not all that long – only 11 pages – so I guess it's more of an eEssay!
I enjoyed putting this together, and perhaps if folks find it useful, I'll tackle one of the other core concepts. With Christmas coming, and the possibility of a camera under the tree, I hope this will be timely information.
Go to the page here to download the PDF!