Tony Drumm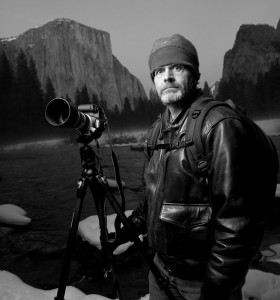 Photography has been a passion of mine for nearly as long as I can remember. As a kid of 13, I can still remember sitting attentively while a park ranger in Rocky Mountains National Park gave a campfire talk about taking better pictures. One of my first purchases had been my own Kodak Instamatic camera. Around 1975 I borrowed a friend's 35mm single lens reflex camera and in 1976, I bought my own SLR, Canon's newly announced AE-1. I was hooked.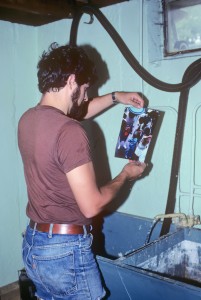 I shot primarily slide film, some Ektachrome and the beloved Kodachrome. By the late '70's, I had my own color darkroom. I used Ilford's Cibachrome process which made positive prints from positive film (slides). Cibachrome produced fantastic results. Printing in a darkroom was a tremendous learning experience.
With kids and other interests, my picture taking was less frequent, although I became intrigued by digital image processing on computers. A darkroom with an undo button. I bought a 3 MP point and shoot Nikon camera which was handy to carry around and produced decent photos. My then-current SLR, a Canon F1, spent more and more time in its bag. On the computer, I found I could creatively process the little 3 MP images in many new ways.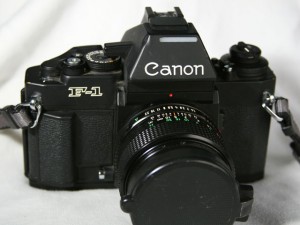 But in 2003, I shot my niece's wedding with my trusty F1. I had forgotten just how much I enjoyed shooting with an SLR. Instant shutter response. Big, bright viewfinder. Good, fast lenses. Powerful flash. Fortunately, just months after her wedding, Canon released their first Digital Rebel, a 6 MP digital SLR selling for (barely) under $1000. It was the first DSLR to hit that price point.
Around that time, I found an opportunity to volunteer at Rochester Civic Theatre well, using my photography skills. I've began shooting show photos and head shots regularly, and I created some of their show posters in collaboration with Greg Miller, then the theatre's artistic director. In August, 2011, RCT announced that I had received the Joe Saidy volunteer award. I am very honored.
Over the years, I've been photographing varied subjects – high school seniors, some weddings and other events, some commercial work. But theatre has become something of a specialty. I've now photographed shows for several theatres in the region and now shoot nearly 20 shows each year.
My camera gear these days is still Canon. My primary camera is now a Canon 5D MkIV. I use Canon's speedlights. I produce high quality digital archival prints using an Epson printer which uses Epson's Ultrachrome pigment-based inks. My favorite paper is Moab Entrada Natural 300. It has no optical brighteners, making it more archival and the surface is slightly warm which I love. As nice as it is to view images on-line, there is something about a large, high quality print. I regularly use several professional labs for many of my prints, books, and albums.
I use Adobe Photoshop Lightroom for managing my photos and some post-processing. When I need more, I use Adobe Photoshop. I am a member of Professional Photographers of America and our local affiliate, Southern Minnesota Professional Photographers Association.
In my other life, I have BS and MS degrees in electrical and computer engineering respectively, and I worked for Big Blue, IBM, for 36 years. I helped develop electronic design automation software used to design chips like those inside the Sony PS3, Microsoft Xbox 360, and Nintendo's Wii, and many others. It was an interesting and challenging job with opportunities for creativity (which led to 18 issued U.S. patents bearing my name). While my engineering side helps me understand the technology of photography and the physics of light, I am in awe of the great photographers who know these things instinctively, and I strive for that emotional understanding.
To that end, I've attended several workshops with photographers whose vision, artistic interpretation, and body of work I admire.
Photography is filled with possibilities. I find I'm continually learning. Learning from gifted photographers who graciously share their knowledge. Learning from my own images as I view them, manipulate them, and use them to guide my vision for my next shoot. Learning from practitioners of other creative disciplines. Learning from life and the growth in my vision it provides.
Learning, creating, sharing. Can we ask for more?