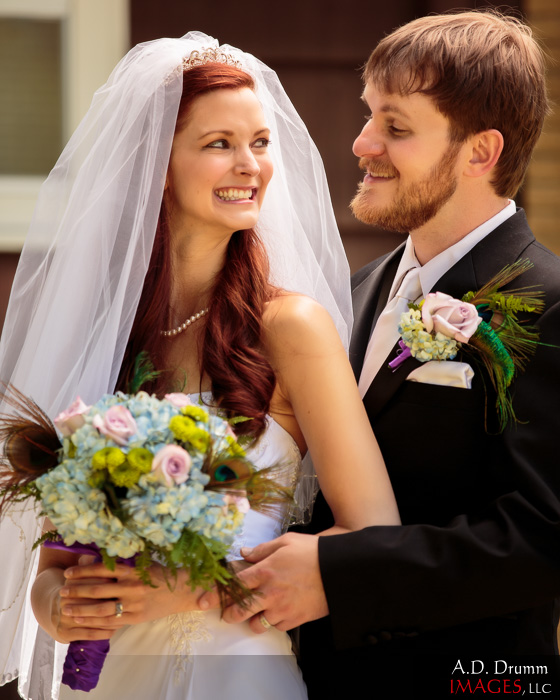 I had the pleasure of photographing a wonderful couple a few weeks ago on the occasion of their fifth anniversary. They had this fun idea of dressing up in their wedding clothes, creating a bouquet and boutonnieres, and having a couple of their close friends tag along, then having me photograph them at home and at various places around town.
Like a wedding, we had some time constraints – one of their party had to leave town. So, we shot at literally high noon. Not the ideal time of day for photography, but I told them we'd make it work. While trying to make them look their best, I also tried to keep some hints of where we were. The shot above is in front of their home, so I intentionally left the somewhat distracting window in the shot with the brown siding to add "our house" to the story.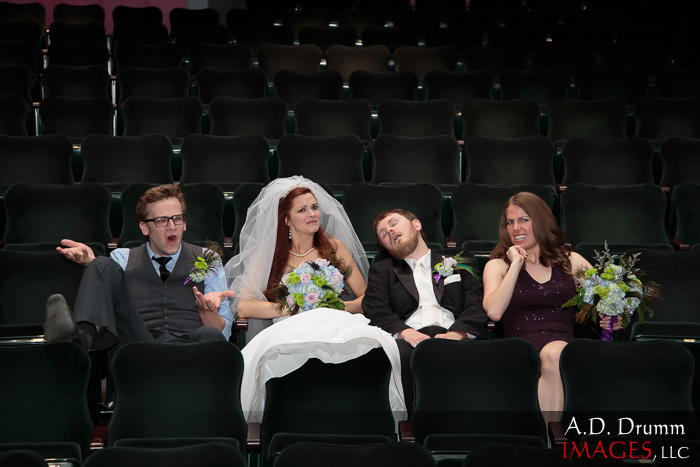 We made a few photos at Rochester Civic Theatre, three of the four of them have performed on its stage. There's a fun shot of them on stage, but after we got that shot, I suggested having them sit in the house seats. One of them played off that and said, let's all have different expressions reacting to what's on stage. It worked great! I love collaborating with performers.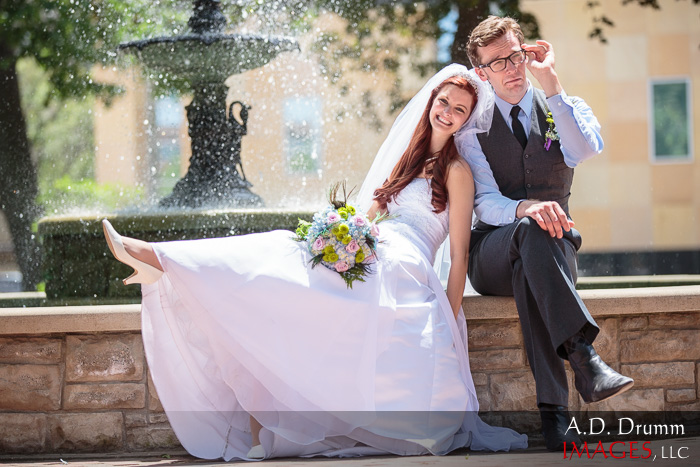 A few shots in a park by a fountain were also on the agenda.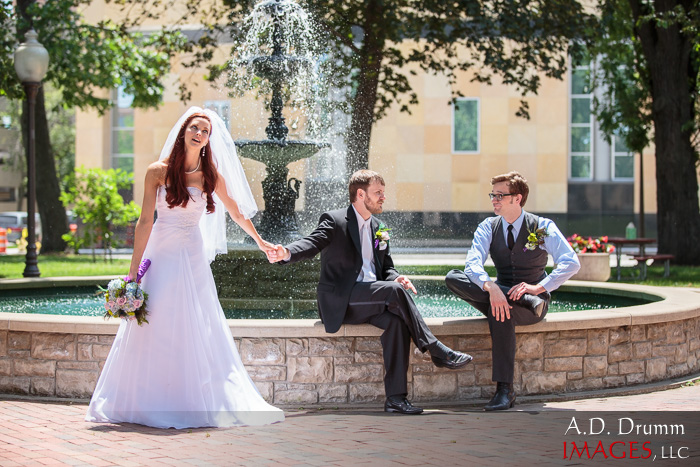 We set up several shots to highlight their relationships with their friends.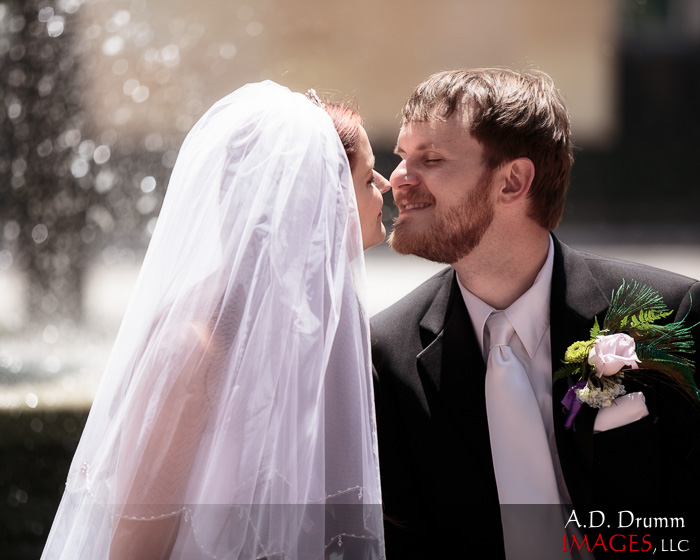 But fit in a few showing their relationship with each other.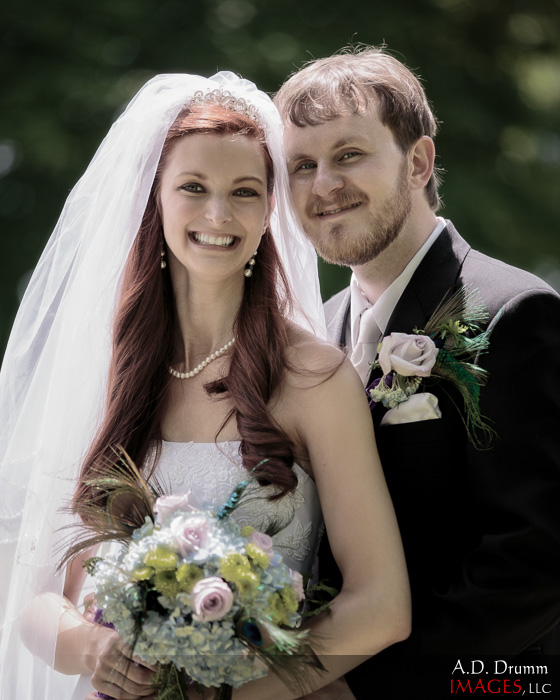 They are a great couple. Their love and respect for one another is so very apparent.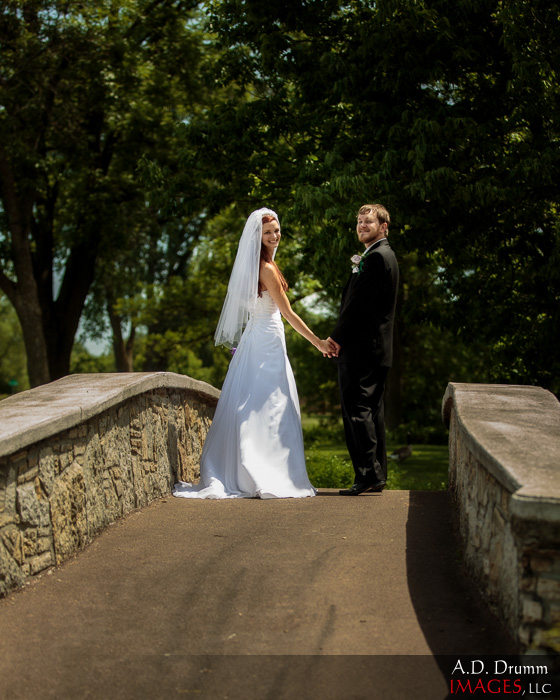 I thoroughly enjoyed being their photographer for the occasion. I wonder what they'll cook up for their tenth…