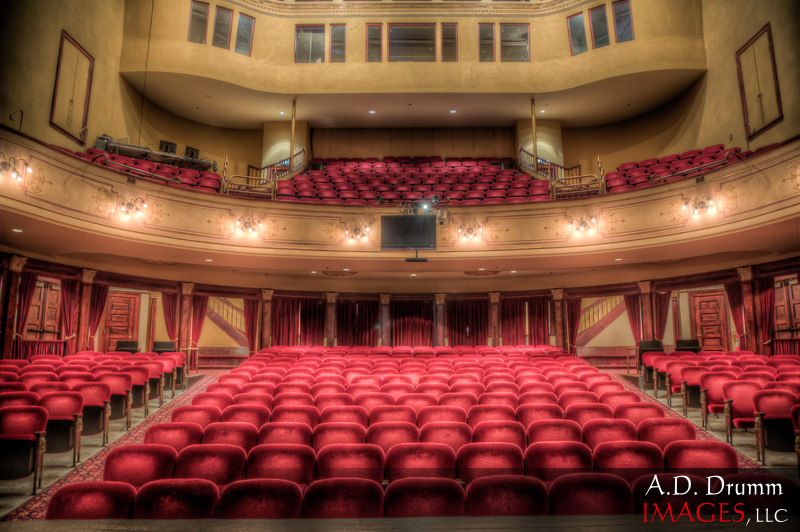 Located in the heart of Red Wing, MN is this amazing early 20th century theatre. There was a certain elegance about the performance venues during this era. You'd walk in and immediately feel you were about to experience something special. Very different from the clean lines and blank walls in such places built today.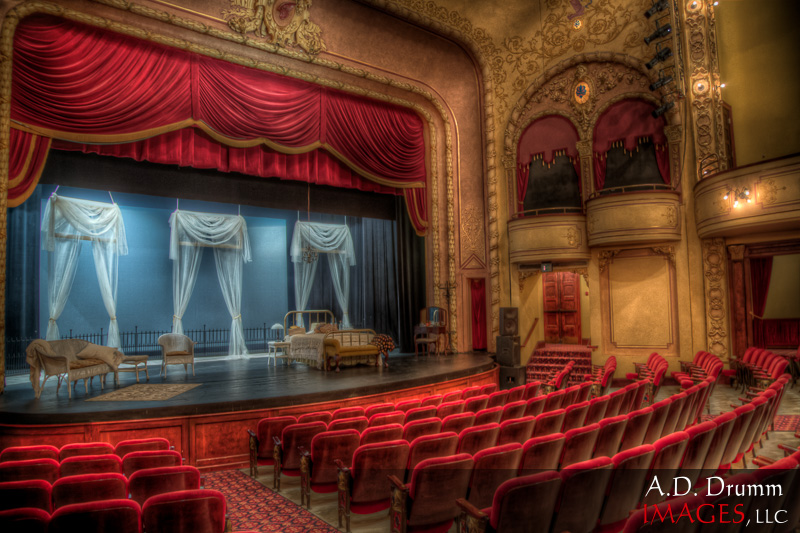 I was there to photograph Phoenix Theatre's Cat on a Hot Tin Roof, but I took the opportunity before the rehearsal to walk around the theatre and capture a few images. My friend Lindsay told me I'd love the theatre and would likely want to take photos of it. She knows me well!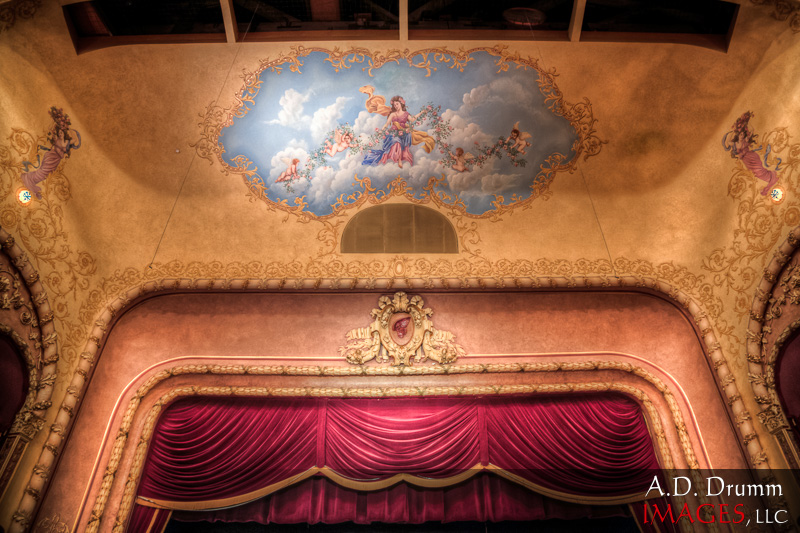 When I see one of these old theatres, I recall going to such places as a young child to watch movies. In Columbus, we had a couple old theatres where movies had replaced live performances. Through the 1960s, they became rundown and were nearly destined for demolition. But in the mid-1970s, a couple there were saved and renovated, most notably the Ohio Theatre. It's a rather enormous and grand place that central Ohio is lucky to have.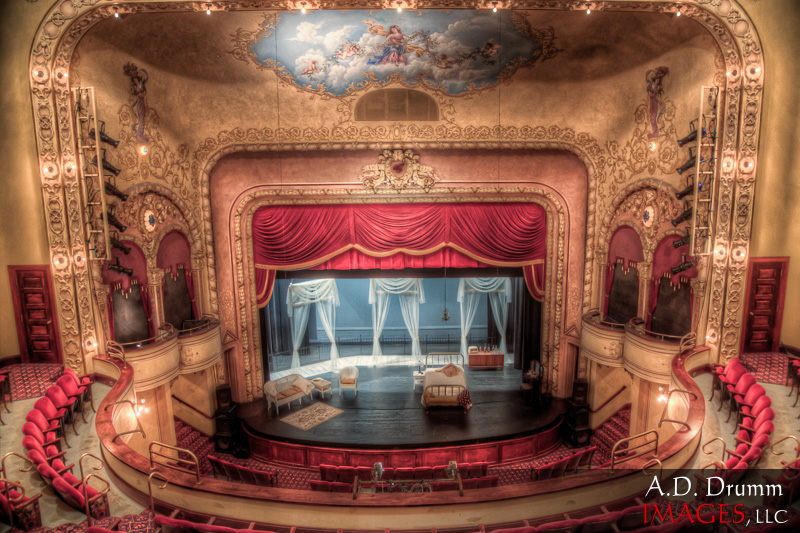 The Orpheum in Minneapolis, though smaller than the Ohio, has that similar feel to it. So, in Red Wing, here is another of these theatres. Smaller, as you'd expect to find in a small town, it is still a remarkable place.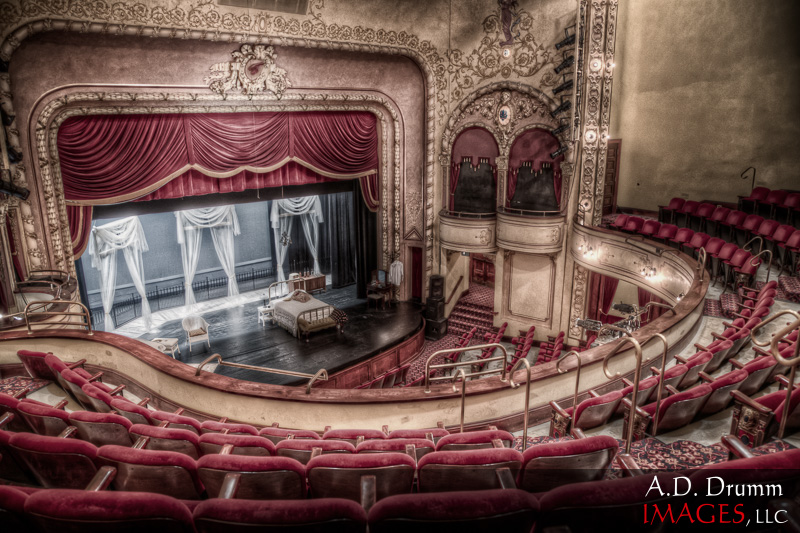 I shot these photos all hand-held using an HDR technique I particularly like for architectural interiors like this. I was pretty close to my limit for holding the camera steady unaided, but it seemed to work okay. I was a little torn regarding how saturated to keep the colors. The color, especially the walls and the painting above the stage, provide some of the feel of the place. But for this last photo, I decided to give it a desaturated, "older" treatment, which I must say I kind of like!