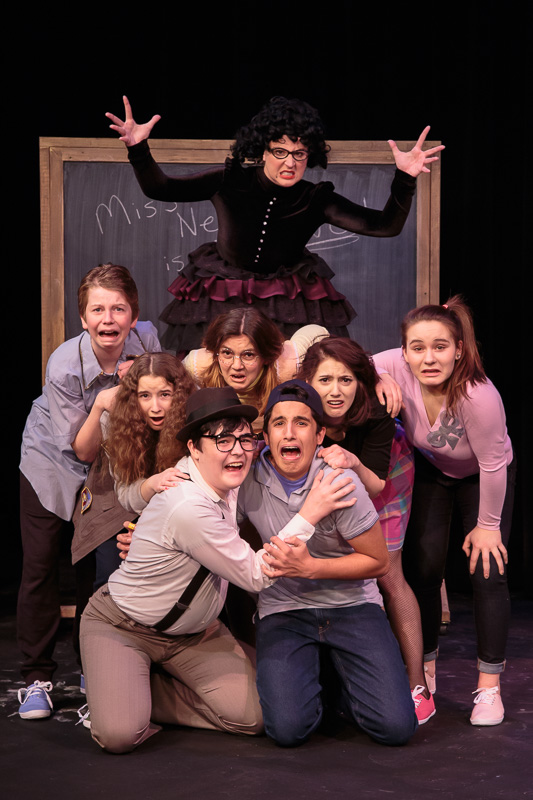 Next up at Rochester Civic Theatre is Miss Nelson is Missing. It's a show for kids that opens in a week. I'll be shooting the show at rehearsal next week, but I was there the other evening taking a few fun photos for the theatre to use for marketing.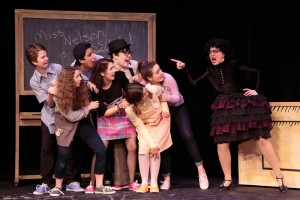 The Post Bulletin photographer was there as well getting a shot they will use in their story. I believe that will be in the paper's 507 magazine insert today.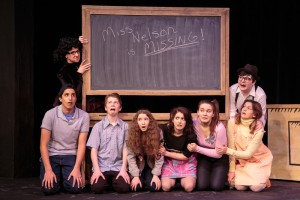 For these promo shots, we usually pose the actors in some way, try to use a bit of the set, and provide a little flavor of the show. We're shooting under stage lights, so I just dial in my show-photo settings. The only real challenge is the lack of a completed set. These need to be taken well before the show, so costumes and sets are incomplete. There may be many costumes still in the works, but we only need one or two, and don't necessarily need the whole cast – especially for large casts. The set can really be a work-in-progress. A lot depends on how long before opening we do the promo shots. The focus is on the actors, so the objective is to try to avoid background distractions.
We don't always do these shoots, but they can be fun – for me and for the actors!