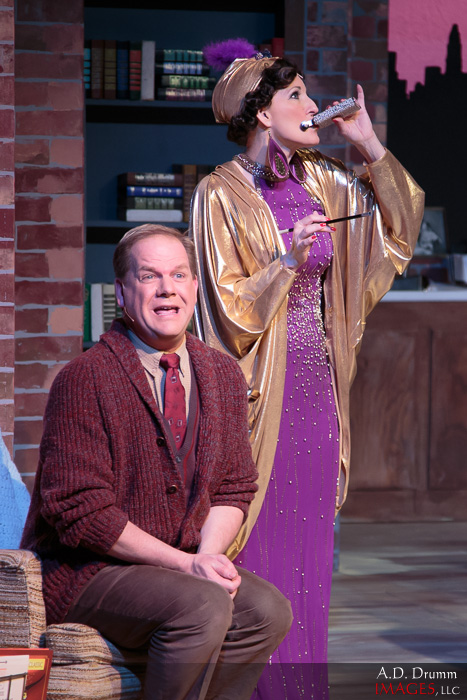 The other show I shot last week was Riverland Community College's production of The Drowsy Chaperone. It's a quirky play-within-a-play, or really, a musical-within-a-play as narrated by Man in Chair. The musical basically takes place in his living room as he discusses his love for musicals.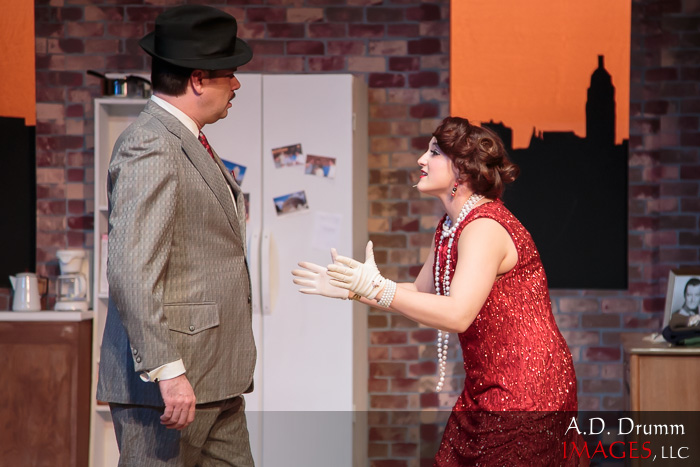 It was a cool show to photograph – plenty of color and a cool set and many fun moments to capture. As I mentioned in my last post, the February weather was not great for the shows in rehearsal. It also wasn't a lot of fun driving between Rochester and Austin. I90 wasn't horrible, but it sure wasn't all clear either. The shady spots under overpasses had a lot of ice, and there was the "ground blizzard," as some called it – blizzard-like winds but without falling snow.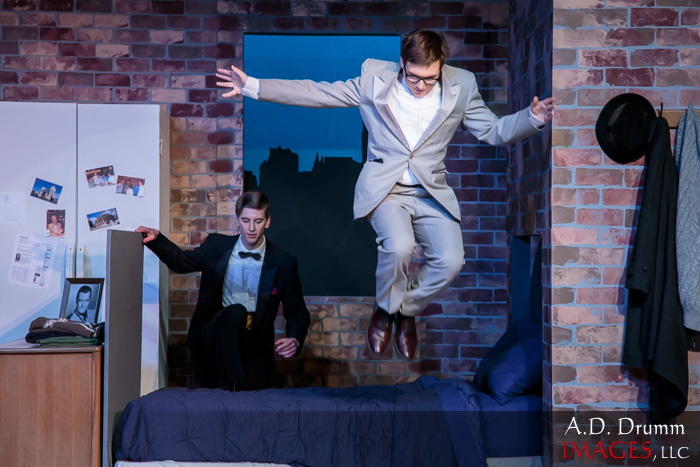 But it turned out to be better than I expected, and it was helpful that sunset is much later now than in December, so the drive to Austin was in daylight. It was worth the drive, too – I was happy with the photos. It's all about the art, right?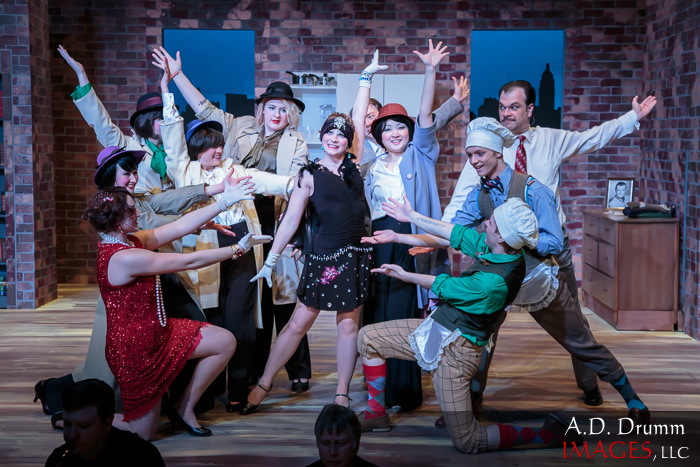 The cast is terrific. I was happy to see our friend James on stage again as the Man in Chair. And the orchestra is top notch with several musicians I know who frequently perform at the Rochester Civic Theatre. Of course, I always miss much of the dialog as I'm focused on shooting. I look forward to seeing it as an ordinary audience member, so I can take it all in.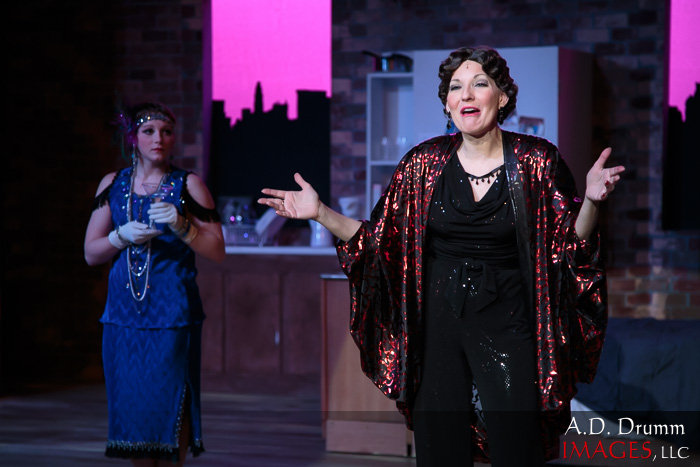 The show has no intermission, but ironically, the imbedded musical does! During that intermission, Man in Chair continues his discussion. And has a snack.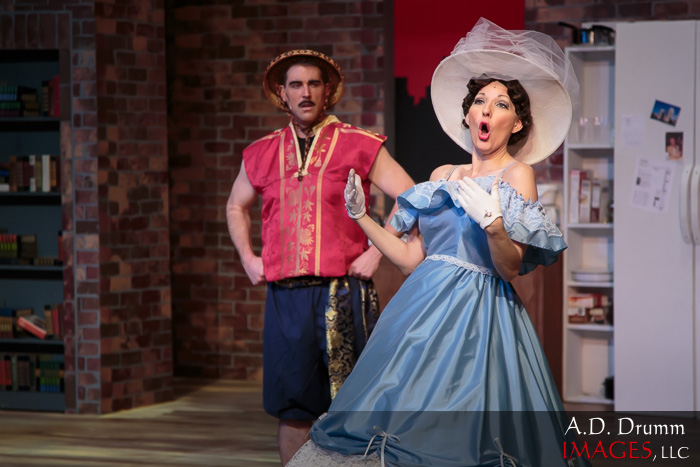 What follows is pretty hilarious, but I won't spoil it too much – other than posting one photo from that scene!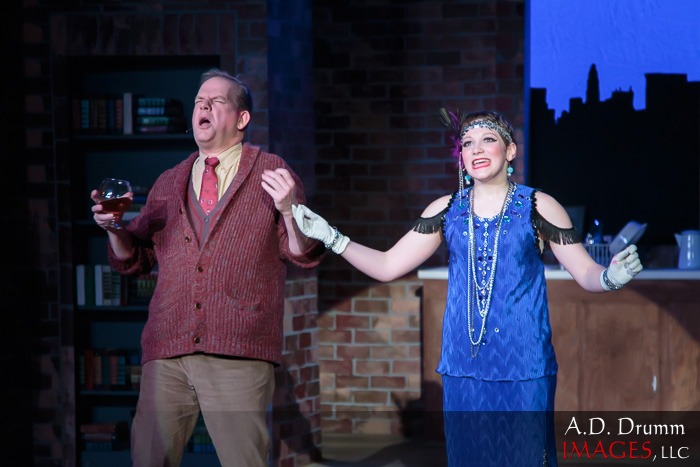 Like Loving Lorna Doone, there was plenty of action to photograph. There were also several moments when the actors struck a pose and held it for a time. It was convenient for grabbing a shot I would have missed, but I don't think they did it for me!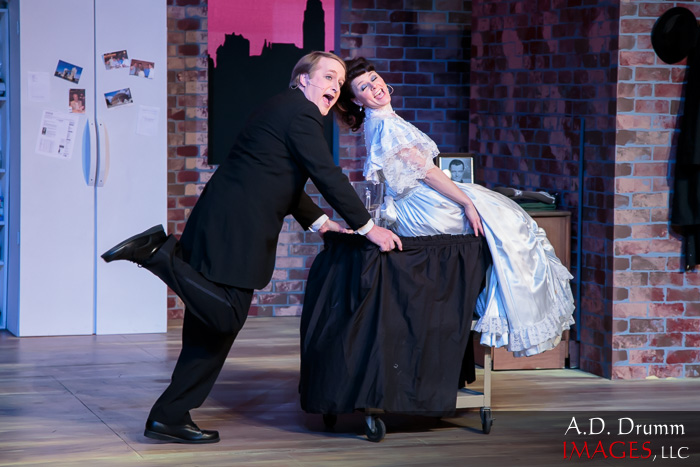 No, this shot wasn't one of those. This was shot on the run, you might say. Or on the roll.
The production continues this weekend. We'll be attending tomorrow (Friday) night. And the weather has warmed considerably this week, so I'm expecting a less stressful drive to Austin! It was encouraging being out in the sunny-almost-up-to-freezing weather yesterday. Lots of people smiling and enjoying the (relative) warmth. And talk of shorts and sandals.