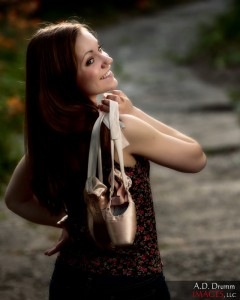 Michaela is a dancer, so I knew many of her photos would feature dance in some way. I've found dancers to be terrific models – they take direction and can do almost anything you can envision with their bodies.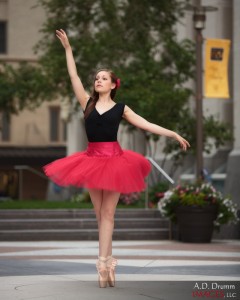 We met up downtown to do some photos in an urban setting. There is something cool about a ballet pose on the streets or sidewalks.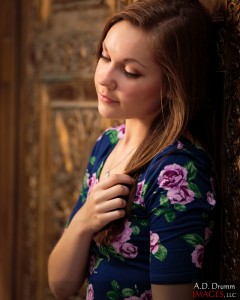 The setting also provided some nice backdrops for a more traditional image. But she gave me looks which bring some emotion and help draw you in. All I have to do is light it and snap the shutter!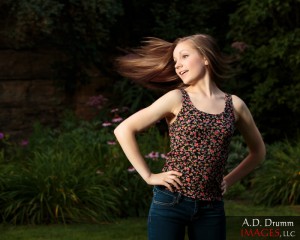 We also did a few photos in a park/garden setting. I was having her do some jumps for me, saw her hair flying, and said, "let's take some shots with her just swinging her hair around." She liked the idea, and I really like how this worked out.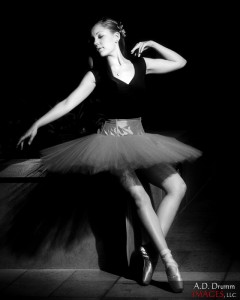 Michaela's mom had a photo of a ballerina she wanted to more-or-less replicate. We shot this downtown in the daylight using what I guess you'd call a concrete planter as the seat. The sun was below the surrounding buildings, so I was able to easily light her to get the effect we wanted. It's definitely a photo that wants to be black and white.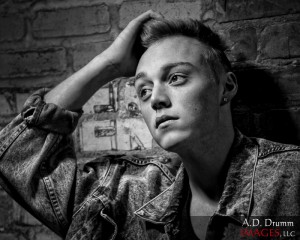 Jayke is also a performer – singer, actor, and now, dancer. He wanted something different, something a bit edgy and definitely urban. I was actually surprised to find an alley with some graffiti in Rochester. Nothing like I saw in Ybor City in the Tampa area, but still usable with some good doorways and nice brick walls.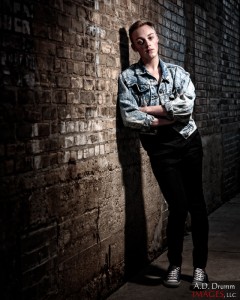 This sort of setting is really fun for shooting portraits. It's easy to see possibilities. With a willing subject, the ideas just roll.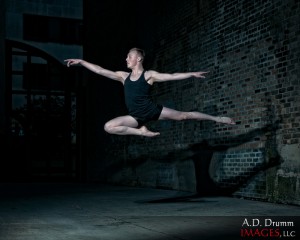 Jayke brought plenty of ideas to the session, too. That was especially true for the various dance positions he wanted. I wanted to shoot him doing some jumps, so he obliged me and did a variety of leaps for me.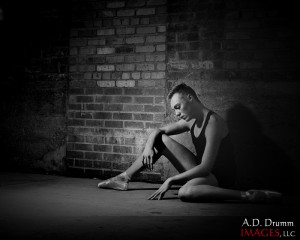 I knew from the outset I'd want many of these to be black and white. I was happy that Jayke is fond of B&W and knew I could approach this shoot almost like a personal project.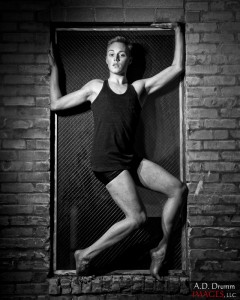 We did have an occasional pedestrian or car to deal with. They might have wondered about what we were doing. Taking photographs, I guess, was pretty obvious, though!