Mari's Last Friday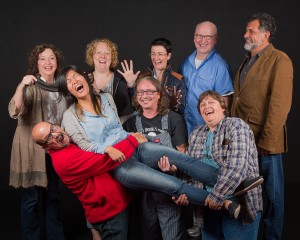 Those of you who wander this blog from time to time know I volunteer my photography skills regularly to Rochester Civic Theatre. And I've done so for, well, let's say a few years. A theatre like this becomes something of a family. I've become friends with many who also volunteer – as actors, musicians, crew, set builders, etc. – and also theatre staff, current and past.
Folks come together from all over, with varied backgrounds, and work to bring performance art to the community and make it the very best they can. It's very rewarding and fun, and I encourage everyone to become involved.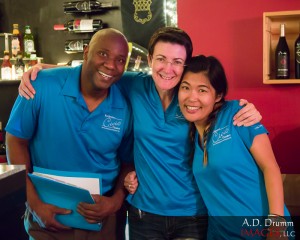 Friday nights during the summer, RCT has their free patio concerts. Last Friday was the final one of the 2015 summer. Sad to see summer come to an end, and this was yet another sign that autumn will be on its way soon. But it was sad for a different reason. A family reason.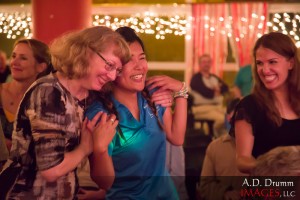 Mari has been a rock of sanity and calm at RCT for several years. She's been the go-to person for me. Headshots go to Mari for the program. Questions about this or that? I contact Mari. She's been a stage manager. She's been on stage. She's at many of the events we attend.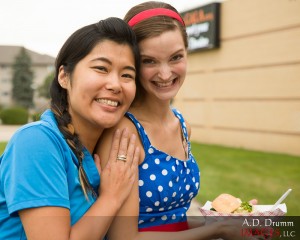 Mari came to us from Japan. Her cultural background was very different from the typical American's making for countless discussions. Yet I think she'd say she'd become American in many ways. All the best ways.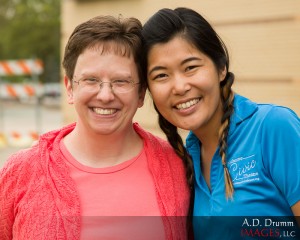 Mari's visa was finally set to expire with no more possible extensions. So, this weekend she headed back to her homeland to start the next part of her life. Back in Japan.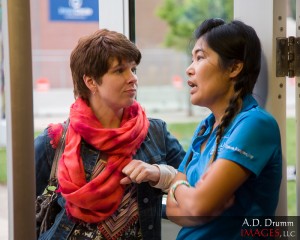 And those of us here begin the next part of our life. Life far from Mari. A life without her joy so easily accessible. And we thank the technological times in which we live, knowing she'll be closer than she'd have been just few years ago.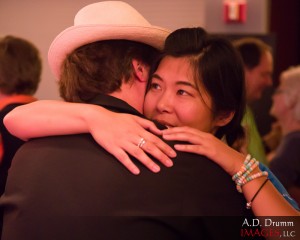 I took my Canon cameras to the event Friday. I was asked to shoot some video of a few special comments and song. And, I wandered around to capture some moments in stills as Mari said goodbye for now to many of her American friends. So glad I did.
I wanted to put together a post with some of the shots and to honor Mari and the impact she's had on so many of us. But, to be truthful, it's hard to find words that do it justice.
We love you, Mari! Japan had better treat you well. Keep in touch, and we will see you again!